Chevrolet Corvette
Love it or hate it,  Corvette is one of the most famous American sports car. The first generation of the iconic two-seater debuted way back in 1953. It has been in constant production ever since. As of 2014, the Corvette is in its seventh generation. Although each iteration of the car has had its own distinctive look and personality – from the graceful original (C1) , the wedge-shaped '84-'96 car (C4) to today's aggressively over-the-top version (C7) — it's also remarkable how consistent the Corvette has been. Every Corvette has featured a front-engine/rear-wheel-drive layout, two seats, a muscular V-8 engine and a fiberglass body.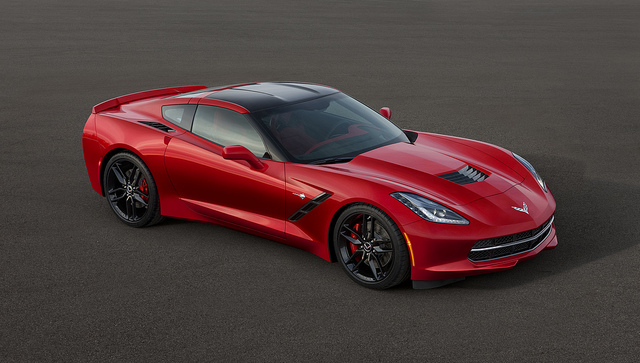 Dodge Viper
Featuring a wildly swoopy body and a massive ten-cylinder engine,  Viper was all speed, tire-smoke and drama. The original Viper debuted for the 1992 model year. In many ways, it was a shockingly raw and unrefined vehicle. It lacked both side windows and exterior door handles, for instance. Instead of windows, the Viper had clear vinyl "flaps" that could be set in place to keep out wind and rain.
Other "unique" features included door sills that got exceedingly hot (due to the car's side-mounted exhaust pipes) and a bare-bones, plastic-clad interior that looked conspicuously out of place in car that cost around $60,000 in the early 1990's. None of that really mattered, though. The Viper wasn't supposed to be comfortable. It was about speed and attracting attention wherever it went. Even 20 years later, it still turns heads.